Ak is a Las Vegas based Comedienne, Radio Personality and Comedic Writer originally from St. Louis, Mo. She started her comedic career back in 2008 and since then has had some amazing opportunities throughout her comedic career. As a radio personality for Power 88.1 FM she is obligated to be knowledgeable, comical and informative. She is the winner of the 2017 NW Black Comedy Festival of Portland, Oregon and was voted Las Vegas' Best Comedienne/Radio Personality/Philanthropist by Vegas Seven Magazine of 2017. She has performed on hundreds of stages across the country doing everything from fundraisers for local families and organizations to the Life Is Beautiful Festival.
Tony B is a stand up comedian out of Phoenix that got his start doing Improv in Chicago. Tony took the skills he learned in Improv over to the stand up stage and created an act that is high energy and always spontaneous. Tony B now performs in comedy clubs and festivals all over the southwest.
While his single mother worked the graveyard shift at a casino in Reno, NV, Freddy would stay up and watch all the late night shows like Leno, Letterman, and Conan. Inspired by movies like The Three Amigos, Ace Ventura and shows like Seinfeld and SNL at the age of 11, Freddy directed his first comedy sketch using his older brother's home video camera. Growing up he continued to entertain friends, family, and coworkers by doing impressions and characters he would create until one day Comedian Dave Mencarelli told him that he should try to do stand up comedy. Freddy began to perform at bars, open mics, and local comedy clubs. His passion is making people laugh. When not on stage entertaining the Vegas crowds, he is interviewing the most interesting people on his online radio show, "Thanks for the Invite Podcast". Catch Freddy at LA Comedy Club inside The Strat Casino in Vegas every Tuesday at 8PM!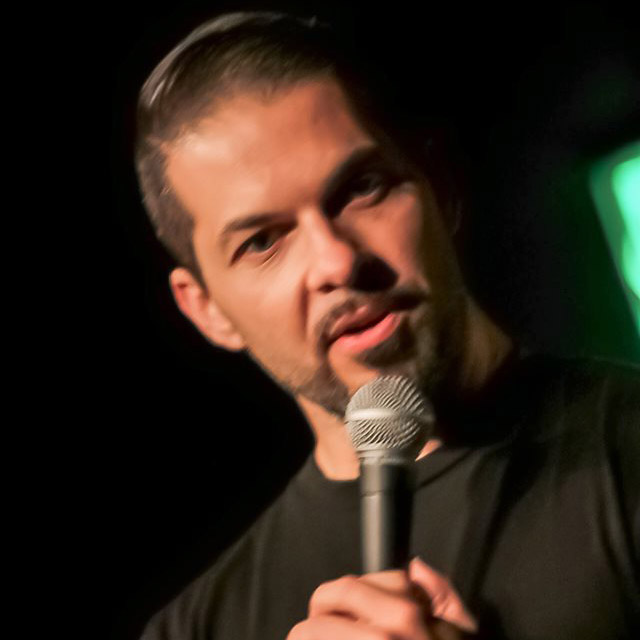 Gavin Bloom calls himself a Stand-up Comedian because he read "The Secret", in 2011, and was advised to refer to himself as what he aspires to be-in the future- in the present. Success quickly followed as he has been performing the local Phoenix circuit as a comic, stage and Improvisational actor, voice over talent for television and radio, and hip-hop personality: $Cell Fone$.